Computer Maintenance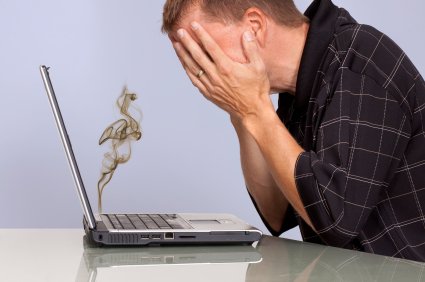 Is your computer running slow? Is your laptop running hot?
If your computer gets too hot, the whole computer could suffer a serious failure. An overheated laptop can have particularly serious implications. Overheated laptops have caused house fires and burns to users.
As with most things, maintenance will enhance the life of your computer whether it be a desktop computer, laptop, notebook or netbook. Maintaining your computer can solve sluggish performance issues and overheating.
Maintenance can also highlight parts of your computer which may need repair or replacement either immediately or in time.
Contact me and see what I can do for you.